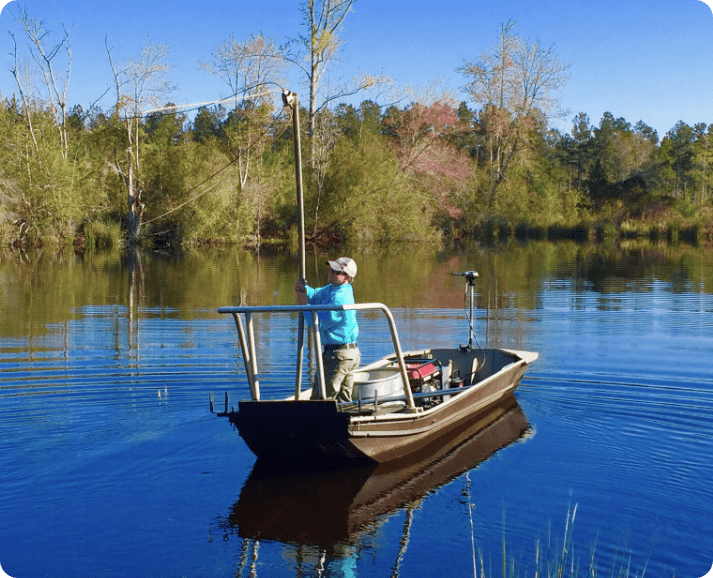 Have you ever wondered exactly what is in your pond, and what you could do to improve it? With our shock boat and a trained eye we can get you headed in the right direction.

A healthy, balanced pond starts by stocking the proper species at the proper rates. Allow us to customize a plan for you.

Proper liming and fertilization creates a foundation of favorable water quality upon which a productive fishery is built.
Fish Feeders & Artificial Structures

Providing supplemental food and structure will boost growth and reproduction rates among forage and predator species. In this case more is better.